The last time I shared the IT certification path map
a friend asked me
CompTIA's certifications are so much
Can you talk about the differences between certifications and the recommended learning paths in detail?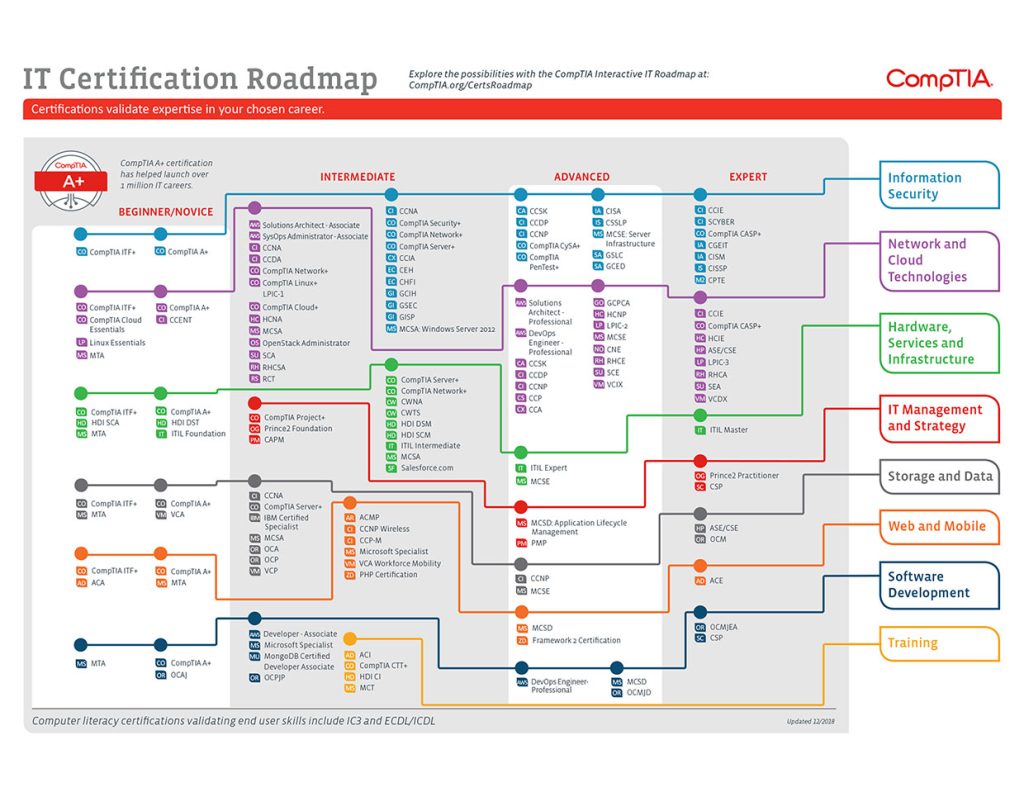 Today I will introduce to you the popular certification of CompTIA
First of all, please watch a video
Take you through the CompTIA certification learning path and introduction in 4 minutes
CompTIA Security+
Security+ is a certification for mid-level practitioners in information security, focusing on technical practice. Whether it is information security graduates and other majors, a small white hat who has not received orthodox security education, or even a senior person in an information security management position or an operation and maintenance and development staff in a non-security position, Security+ is an excellent security course. Technical practical training.
The new version of Security+ SY0-601 keeps up with industry trends and adds content such as security risk management, security audit, digital forensics, and risk management.
The characteristics are no threshold, moderate difficulty, relatively high gold content, many test sites, and comprehensive learning content.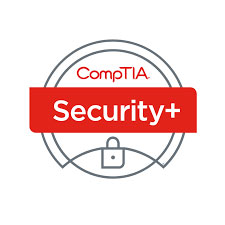 CompTIA A+
CompTIA A+ certification is an important qualification when starting an IT career. It is an industry-recognized certificate with performance testing to prove that professionals can think independently to perform key IT support tasks. The CompTIA A+ certification is fairly widely recognized in the industry. Possessing CompTIA A+ certification can help enhance the competitive advantage in the workplace.
CompTIA A+ certification is to confirm the ability of technicians to complete some tasks, such as installation, configuration, fault diagnosis, regular maintenance, and basic networking. The exam also covers areas such as cybersecurity, personnel and facility safety, and environmental issues, as well as communication skills for customer service.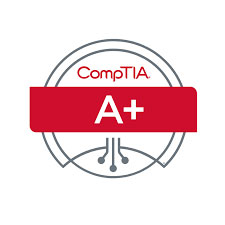 CompTIA Network+
CompTIA Network+ certification is an industry-wide certification program that is neutral to IT vendors. Passing CompTIA Network+ certification can prove that readers have mastered the basic skills in the physical structure of network system technical support and the basic knowledge of network theory. This exam covers the knowledge that a network technician with at least 9 months of network work experience should have.
CompTIA Network+ validates the technical skills needed to securely set up, maintain, and troubleshoot the essential networks businesses rely on. Helping you develop a career in IT infrastructure, including troubleshooting, configuring, and managing networks.
CompTIA CySA+
The CompTIA CySA+ Cybersecurity Analyst is an IT employee certification that applies behavioral analytics to networks and devices to prevent, detect and respond to cybersecurity threats through continuous security monitoring.
CompTIA CySA+ is CompTIA's only intermediate-level, high-stakes cybersecurity analyst certification with hands-on, performance-based questions, and multiple-choice questions. CySA+ focuses not only on a candidate's ability to proactively capture monitoring and respond to network traffic findings, but also emphasizes software and application security, automation, threat hunting, and IT compliance, which impact a security analyst's day-to-day work.
CySA+ covers the latest core security analyst skills and upcoming job skills used by threat intelligence analysts, application security analysts, compliance analysts, incident responders/handlers, and threat hunters, bringing counter-threat intelligence inside and new technology security operations center (SOC) for external threats.